Hufsmith Father's Rights Attorney
If you are an unmarried father who lives separately from your child's mother, you may face legal obstacles in achieving a healthy relationship with your child. This is why John Buchmiller & Associates LLC offers legal services to help you exercise your rights as a father and establish a fulfilling relationship with your kid.
When it comes to unmarried parents, the mother will be automatically granted child custody—both legally and physically—except when the father has legally established his paternity. However, even if the father's name is declared on the child's birth certificate, he still has restricted rights on the child.
The paternity of the children can be established by both the father and the mother. Normally, men claiming paternity seek legal acknowledgment of their biological fatherhood and financial support for their child, while mothers often seek appropriate finance for their upbringing and a father's role for their child.
For fathers who want to legally establish their parental rights over their children, John Buchmiller & Associates LLC provides excellent legal services. We will make sure that all your rights as a father will be rightfully granted.
Call John Buchmiller & Associates LLC today at (713) 528-8133 for your Free Consultation with a Hufsmith Father's Rights lawyer!
Establishing Father's Rights
Based on the Texas Uniform Parentage Act, when both the mother and father settle that the father is the biological father, paternity is voluntarily established. The two parents must sign an "Acknowledgment of Paternity" and file it with the Texas Vital Statistics Unit. However, there are certain disputes that may arise between unmarried parents.
If the mother denies paternity, you have to file a paternity case and request the court to demand DNA testing.
In cases where both parents don't agree on paternity, a legal proceeding can be done, and the judge will have to issue an "order adjudicating parentage." This is known as an involuntary method because one parent is usually debating against the child's paternity.
Upon establishment of paternity, the court will then proceed to other significant child-related decisions, such as child custody, visitation, and child support. In doing all these, you need legal advice that is efficient and reasonable.
Our team of Hufsmith father's rights lawyers is your best ally in getting lawful recognition for you and your child.
The Importance of Legally Protecting Your Relationship
When it comes to a child's development, the contribution of both parents is important. This is why as a father, you should know both your rights and responsibilities towards your child and always ensure that you have fulfilled each one of them.
John Buchmiller & Associates LLC will gladly assist you in establishing your paternity, shared custody, or appropriate visiting hours. We will help in gathering relevant documents and represent you during settlements and hearings to make sure that you will obtain the legal right to be with your children.
At the end of the day, our goal is to give your child the best life they could have despite not having their parents together. By successfully getting your legal rights as a father and knowing what responsibilities you should fulfill, you can have a better relationship with your child without getting hindered by impartial judgments and aggressive emotions from the other party (e.g., anger, grief, frustration).
Divorced Father's Rights
Choosing which parent or parents should have custody of the children is one of the most critical things to consider during the divorce process. In Texas, the parent's sex cannot be taken into account while making child custody decisions.
As per Texas Family Code in 1987, the state is interested in ensuring that children have regular and ongoing contact with both parents, as long as it is in the child's best interests.
A child's emotional, mental, psychological, and mental health can greatly be influenced by having a present father. When marriage ends up in divorce, children are typically fragile and insecure, knowing that they will not have a father to care for them while growing up.
We understand that failing as a partner doesn't necessarily mean failure as a parent. This is why at John Buchmiller & Associates LLC, we are ready to provide all your legal needs to protect your rights as a father in Hufsmith, from accurate asset distribution to establishing custody and time-sharing agreements that will benefit your children.
Contesting Established Paternity
In matters involving Hufsmith father's rights, our skilled attorneys can assist you in obtaining the legal remedies you want. There are various situations where paternity must be established. One good situation is when a man and a woman disagree on the identity of a child's father. Even fathers who have spent years caring for a child as if it were their own can face paternity queries.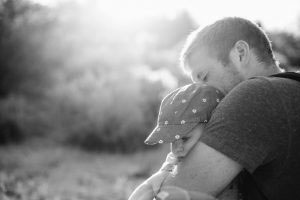 A court-ordered paternity test can readily decide the claim of an unmarried father who refuses to be acknowledged as the father of a woman's child. These tests have a near-perfect accuracy rate.
Texas has enacted a new paternity law that allows men who have been ordered to pay child support but have not had genetic testing to request genetic testing and determine whether they are the child's biological parent. Because of a false notion that he was the child's father based on misrepresentations, the man must have signed an acceptance of paternity or failed to fight paternity in the preceding case. If the genetic testing reveals that the man is not the kid's biological father, the court will issue an order ending the parent-child relationship and the man's duty to pay future child support.
In such complex cases, John Buchmiller & Associates LLC family lawyers are highly experienced in helping people handle father's rights cases. Our attorneys are here to represent you and provide the finest legal choices for you, no matter how tough your case is, whether you've learned that your child is biologically someone else's or whether you need to create a strong relationship with your child.
Let's Talk Now – Free Consultation
Preserving a positive relationship between children and their fathers is a goal that John Buchmiller & Associates LLC has been shooting for years in the law services.
Our Hufsmith, TX law firm has top attorneys who can handle all of your father's rights protection issues. Our firm can help you with everything, from arranging mutually suitable access and time-sharing agreements to confirming paternity.
Call John Buchmiller & Associates LLC today at (713) 528-8133 for your Free Consultation with a Hufsmith Father's Rights lawyer!