Humble Divorce Lawyer
A divorce proceeding can easily become messy, emotional, and just downright contentious. Dealing with child custody and asset division, among many other things, can be a great source of heated arguments and lead to an unnecessarily lengthy legal process.
John Buchmiller & Associates LLC can help reduce your stress by handling the legal aspect of your broken marriage. Our Humble divorce lawyers have extensive experience navigating the divorce law of Texas and can effectively employ the best strategies to give you the most favorable results possible.
We will help you prepare all the essential legal documents and guide you as you make tough decisions on several important concerns. Our legal knowledge and impartial judgment will be a great help as you deal with issues like child support, alimony, asset division, and debt division.
More importantly, we will represent you in court and negotiate on your behalf—eliminating the worry and emotions that might hinder the quick and favorable resolution of the process.
Call John Buchmiller & Associates LLC today at (713) 528-8133 for your Free Consultation with a Humble Divorce Lawyer!
Dedicated Divorce Support
Although there is an implemented legal process regarding how a divorce should proceed, the situation is different for every couple. While some can part ways amicably and opt for a fast-track divorce, others may enter into a contentious divorce and tackle sensitive and pressing issues between the couple and their family.
Regardless of what process proves to be appropriate for your situation, John Buchmiller & Associates LLC will be here to guide and represent you. If you are fit for a fast-track divorce, our Humble divorce lawyer will be with you as you and the other party create a divorce agreement. We will ensure that all the designated and agreed-upon terms are good for you and your children if there are any.
However, if you're not on good terms with your spouse, our lawyers can still help you from serving the papers until the final divorce decree. We will help you gather all the important documents for property and debt division as well as for alimony and child support.
More importantly, we can negotiate on your behalf and reach a favorable settlement with the other party. However, if necessary, we will be glad to represent you before the court as well.
Child Custody & Child Support
John Buchmiller & Associates LLC works in a way that makes your child's well-being the utmost priority.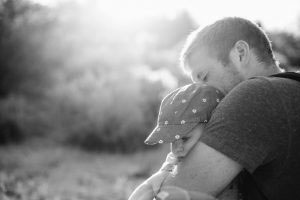 When it comes to child custody and child support, our divorce lawyers will consider every necessary factor to determine the right amount of paid support as well as the type of custody and visitation rights.
We will ensure that you are receiving or paying the correct amount of child support based on the paying parent's income and the number of children in need of support. We can also help in filing enforcement actions if the paying parent fails to provide the ordered child support. Additionally, as financial situations change over time, our divorce lawyers can also handle cases of child support modifications.
With child custody, on the other hand, we make sure that every illness, incompetency, substance abuse, or lack of resources will be taken into account during the decision-making process. We will also actively advocate for your rights as a mother, father, or grandparents.
Alimony & Spousal Support
Whether you are looking to claim or are required to pay spousal support, our Humble divorce lawyers at John Buchmiller & Associates LLC will be able to help. We will make sure that you are paying or receiving the right amount of spousal support and that it will last for no more or less than the right amount of time.
There are three types of "support" that you can get in Texas during or after a divorce: temporary spousal support, spousal maintenance, and contractual alimony.
Temporary spousal support is given to a party while the divorce is still pending. The amount will depend on the reasonable needs of the receiving party.
Spousal maintenance or spousal support is given after the divorce as temporary rehabilitative support for the less fortunate spouse. The amount and duration of the support will depend on the receiving party's minimum reasonable needs and duration of the marriage.
Contractual alimony is an agreement from which both parties may benefit. Unlike spousal support, contractual alimony is not ordered by the court. However, it is utilized for a couple of reasons: mitigation of the payer's tax obligations and property division where obligations should be paid overtime and cash isn't available at the time of divorce.
Asset & Property Division
Asset and property division is a particularly tricky part of the divorce process and where conflicts commonly arise.
This is especially true if yours have bigger assets on the line. Fortunately, John Buchmiller & Associates LLC has experienced Humble divorce lawyers who can manage any situation of property division. We will help you gather all the necessary documents and assess what is rightfully yours.
We know how to efficiently locate, value, and divide complex assets such as:
1. Real estate assets
2. Professional practices
3. Financial accounts
4. Insurance policies
5. Privately held businesses
6. Publicly held companies
7. Foreign assets
We can also characterize, value, and divide pension plans, stock options, employee benefits, and other forms of long-term assets.
Business Owner, High-Value, or High-Profile Divorce
Every divorce can be complicated. However, the process can become more complex when it comes to high-profile couples or those with large businesses involved.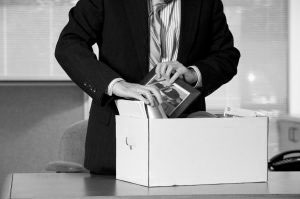 Fortunately, our lawyers are extensively experienced when it comes to handling high-value and high-profile divorce cases.
We can locate and value different domestic and foreign assets such as:
1. Domestic and foreign real estate
2. Trusts
3. Life insurance policies, proceeds, and annuities
4. Money market and other financial accounts
5. Patents and other intellectual property
6. Privately and publicly held companies
7. Stock options and employee benefit plans
8. Foreign employee benefit plans
9. Pensions, retirement accounts, and severance packages
10. Professional practices and partnerships
11. Oil and mineral rights and royalties
Whether you are a celebrity, politician, or business magnate, we can ensure that your divorce will end in a favorable resolution. Both your reputation and assets are guaranteed to be protected in the best legal way possible.
Let's Talk Now – Free Consultation
John Buchmiller & Associates LLC practices family law with the understanding of how sensitive the related issues can be, especially when it comes to divorce. So if you're looking for a trusted firm that will handle your case with the utmost confidentiality and expertise, don't look further than our team of professional Humble, TX divorce lawyers.
From ensuring your child's well-being to securing your rightful share of the community property, we can address all your legal concerns during and after your divorce process.
Call John Buchmiller & Associates LLC today at (713) 528-8133 for your Free Consultation with a Humble Divorce Lawyer!